Beginning 2006, a project named  Football Street Intelligent  is launched, which will consist in encouraging the young people to practice football while joining a permanent educational program by imparting values such as respect, honesty, tolerance and courage. This one will also aim at supervising, training, advise, accompany and mentor football players. Moreover, it'll organize sports events; such as, training courses, matches and football tournaments.
The club FSI Berchem was created in 2012 with 7 youth squads in Belgian competition.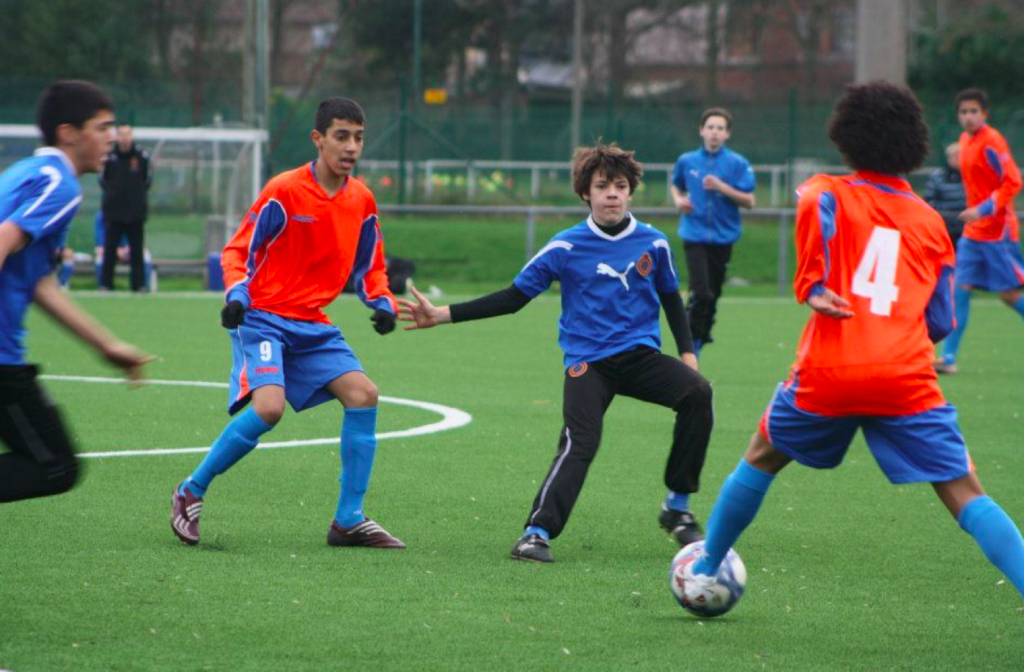 From 2011 to 2013, the Academy is in partnership with the Club of Bruges. More than 25 players from the academy will migrate to the Club of Bruges within two years. Indeed, besides supplying the Club with talented players, the Academy offered to its players living in Brussels the possibility to train, instead of commuting between Brussels and Bruges every day.
To insure a valuable post-educational phase for our youngsters, a first team will be created in 2016 and will be promoted to the 3rd provincial league during its first season. Next year three youth categories will be added to the club and the club changes its name into NSeth Berchem.